Photos & videos from home
Jacob is enjoying his home schooling. We have had some fun walks exploring and playing plenty of board games and Top trumps.
Oliver is very proud of his Artwork Poster
Here is a photo of Ruby working on her Tutankhamun fact file!
Baking at home - Mr J thinks these look delicious Evelyn!
Jacob is enjoying home schooling. Busy baking and measuring the ingredients. Having fun in the last of the snow.
Colouring in Joshua's story board from The Hedgehog's Balloon

Please thank all teachers for the help & support on teams this week !
Thank you for a very successful first few days of home schooling.
The girls have really coped well this time round with the guidance of you all at school.
Just a quick photo of our Friday afternoon, rather chilly physical activity.
Have a restful weekend
Jacob has had a fun day doing phonics, playing games, school work, a tea party and some scooter time.
Archie has had a great day completing his work sheets and puddle jumping but he is missing his friends and teachers and can't wait to get back to school!
Good morning,
Myles was very proud of his work this morning!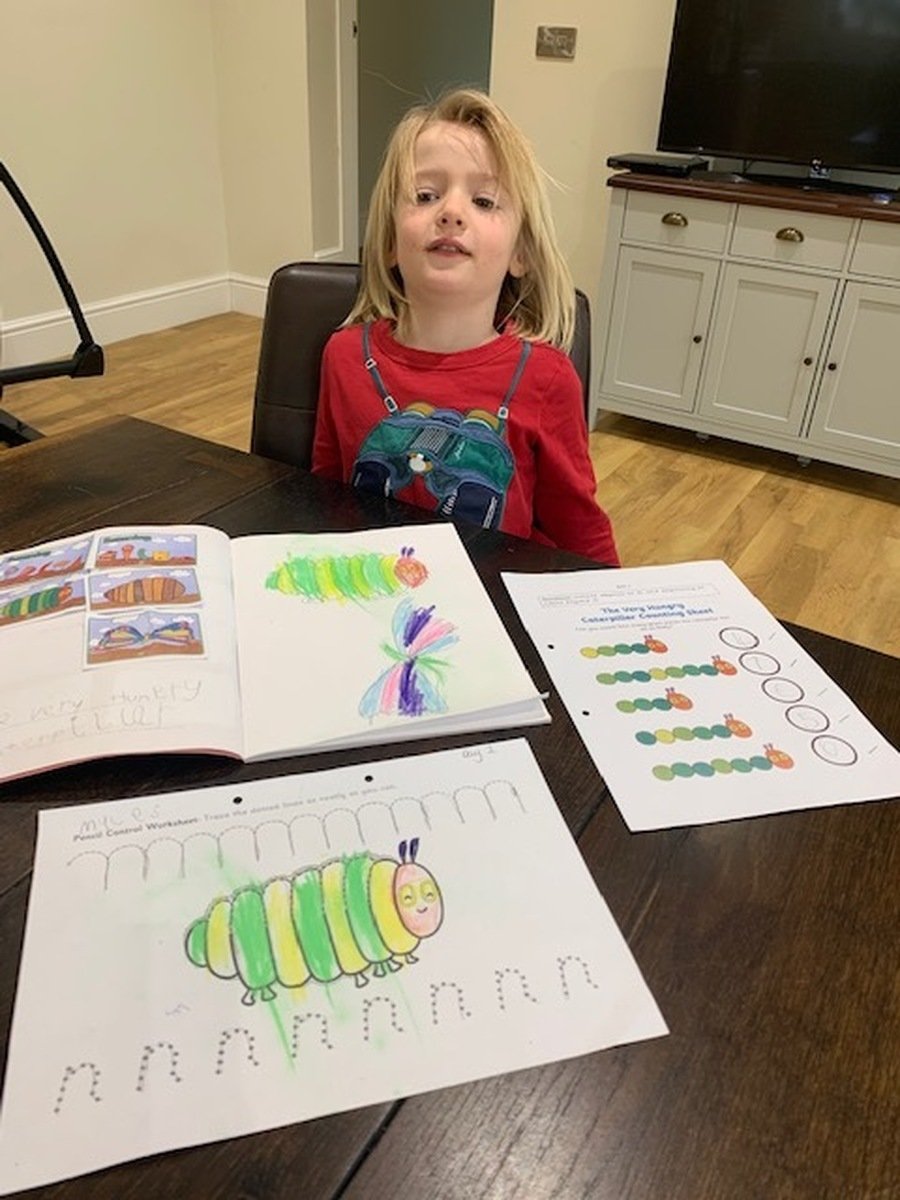 Watch Tom's dinosaur fight on YouTube
Tom came home this evening from school and decided to create another Lawson Production. This time he did all the photography work himself, only needing help with the editing.
I've put it on YouTube, but please let me know if you can't access that as he said that he wanted me to send it into school.
He loves making these kind of things as it focuses his creativity.