Kestrel's Mission Statement
We will keep our classroom and cloakroom tidy and we will respect each other's property.
When someone is talking we will listen– making sure we are facing the front and giving them our full attention. We will always be kind to each other and ensure sensible behaviour at all times.
Forest School - Fire lighting and filtering water
Forest School - Week 2 - Shelter Building
Forest School for Kestrels - tree identification and knot tying skills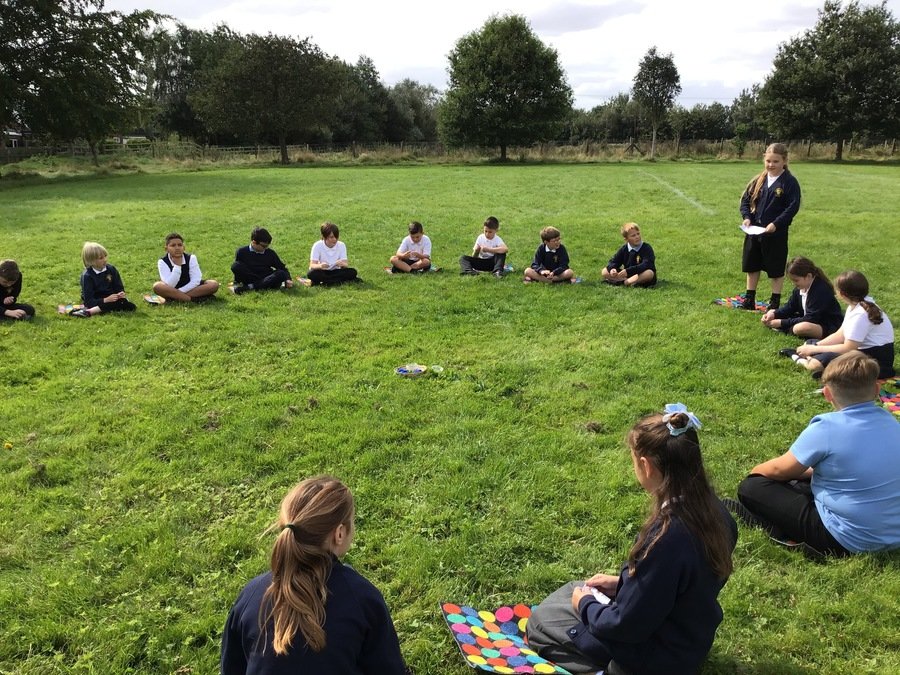 Our first circle time all back together in the log circle in our forest school area.
Some of the artwork and writing from our Week of Well-being
Artwork based on the illustrations of Charlie Mackesy and writing inspired by The Piano
Maths - matching improper fractions with mixed numbers
We made corn dollies to display as part of our Harvest theme.
Kestrel's artwork celebrating Black History Month.
We tried beautiful Greek food as part of our project and exploration of Ancient Greece.