"There's no such thing as bad weather, only unsuitable clothing"
Alfred Wainwright wrote this in his 1973 book Coast to Coast and this is a principle we adopt in our school life.
Here at Nafferton Primary School, we are dedicated to giving children a wide range of skills, experiences and life lessons that are done so through various sensory-rich activities across all age groups.
One such learning experience we involve our children is that of our school's commitment to the "Forest Schools" programme.
Led by Mr Saltonstall and Mrs Cawthorn, our trained Forest School leaders appreciate the true value of outdoor learning and use of team-working skills to complete tasks set for the children, whilst observing health and safety.
Here are some photographs of our children being taught and then applying what they have learnt:
Click here for our Arboretum page
Click here for our gardening page
Teamwork and cooperation are vital in Forest School sessions.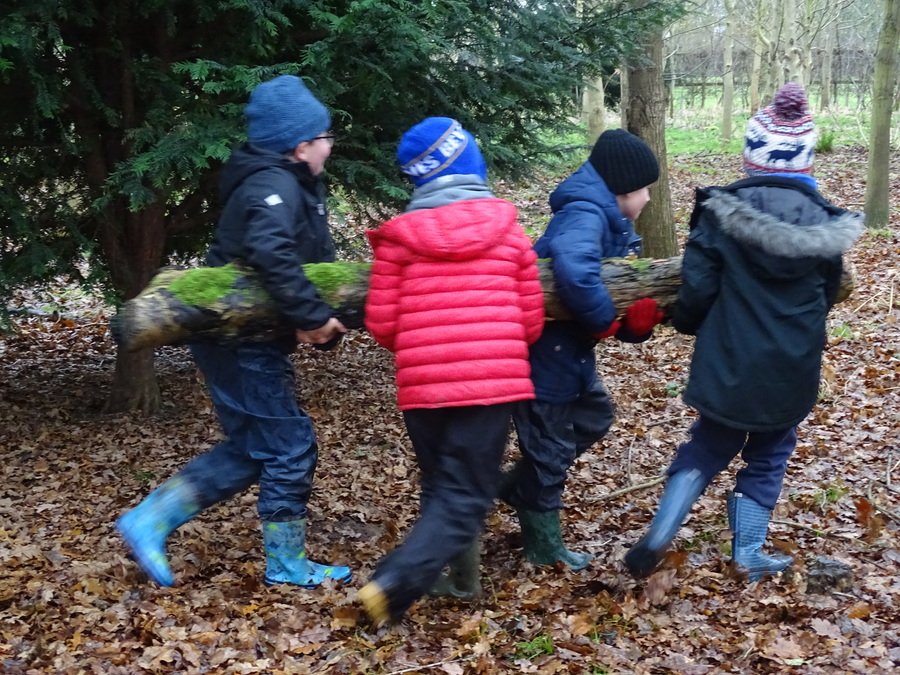 Even the younger children in school develop their shelter building skills.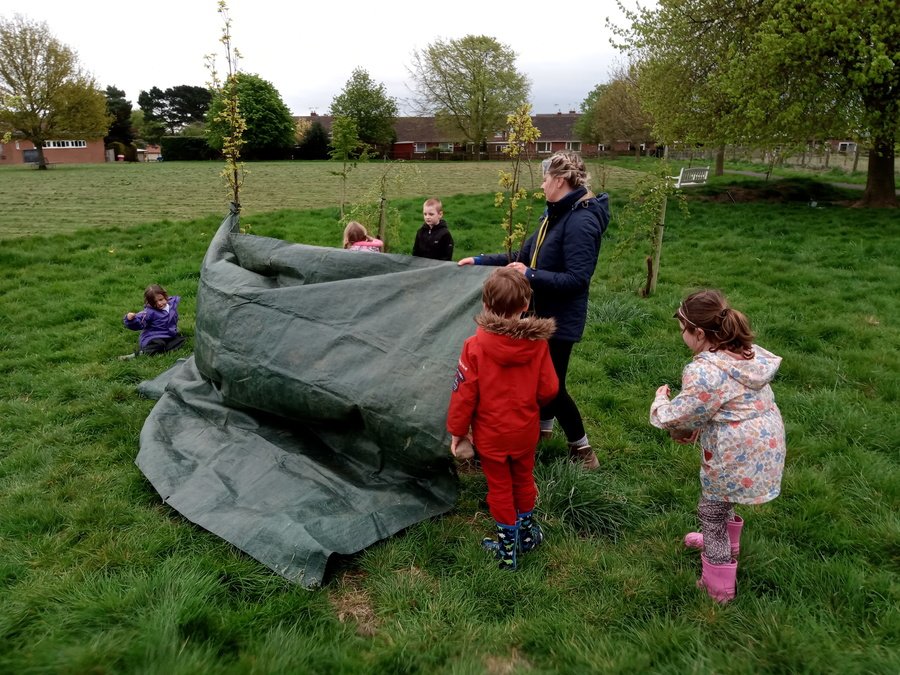 Thursday 16th July
Forest school pizza party!
Thursday 9th July
The children enjoyed hiding from Mrs Cawthorn in hide and seek and then they had to work in little groups to successfully light their own fire. They were challenged to keep their fire burning for as long as possible. They learned how important it is to be prepared with plenty of wood before they light the fire and they developed their resilience and patience. At the end of the session, they safely put their fires out and left no trace.
Friday 3rd July

Making cheese and chocolate chip bread dough.
Using the knives to peel the bark from a stick to cook the bread on the fire. We enjoyed eating our breads and then finished with a game of hide and seek!
Thursday 2nd July
In our Forest Schools work this week, Year 4 made rafts for a little pirate (The Year 1 teams have been learning about pirates all week!!). Only 3 rafts were finished and were not sure how safe Archie & Christopher's was. Libby was voted our winning designer and builder! ⛵
"We've been 'magicing' water using only natural resources! We part-filled bowls with leaves, grass and other natural items and placed a small bowl inside in the middle. We then covered the whole thing in cling film and placed a stone on top in the middle to weigh down the 'roof'. We then left the bowl in the sun for a few hours. As if by magic, clean water appeared in the small bowl! Magic!"
Thursday 25th June - Year 5 Bubble forest school session
This afternoon we baked lemon buns in our cardboard box and tinfoil oven and chocolate orange cakes on the fire. We worked in pairs to communicate and lead each other through the long grass in blindfolds and then had fun with our 'not a sticks' , before trying our delicious bakes.
Finished Y4 Harry Potter videos
Year 5/ 6 Barn Owls at Burton Agnes forest school
Year 6 Sparrowhawks at Burton Agnes forest school
Alongside Forest Schools, we are in a unique position where we have identified an opportunity and need in Key Stage 1. Finance and resources have been used to enhance our outdoor playing to suit the needs of our Year 1 learners.
In doing so, we have able to keep play-based learning hands-on with a rotation system that allows children a mix of adult-focused learning, yet also harnessing their spontaneous learning opportunities which develop creative thinking.
Here are some pictures to showcase the fantastic work that our outdoor Teaching Assistant (Mrs Ayre) and staff have helped to develop: